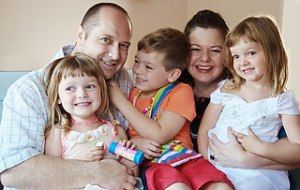 Are you drafting a Will? A Will may just be one of the most important documents you have ever written. But where to start?
A good Sunshine Coast wills and estates lawyer will be able to advise and assist in all areas, from drafting a will to administration of the estate.
What Is A Will?
Every person over 18 years or age can (and should!) draft a Will.
A Will is a legal document that sets out what you would like to happen with your money, belongings and assets when you die.
It is your opportunity to detail your wishes to your loved ones after you pass.
Can I Write My Own Will?
Be very careful drafting a Will using a do-it-yourself Will Kit.
If your Will is not properly prepared or witnessed correctly, it can be challenged in court.
Your Will can also be challenged in court if it is vague and causes confusion about your wishes.
It is a good idea to receive legal advice on your Will. In the long run, this will help prevent your family from the uncertainty and stress of the court system in the event that your Will is ambiguous or not legally recognised.
There are a number of solicitors on the Sunshine Coast specialising in Wills and Estates who can help you create an unambiguous and legally valid Will.
What Is A Beneficiary?
A beneficiary benefits from your Will.
They the person or people (or legal entity) that receives a certain gift that has been specified in your Will.
What Is an Executor?
The executor (or 'executor of the estate') is responsible for administering the estate in the manner prescribed by the Will of the person who passed away.
The executor has a number of duties and can be held personally liable if they mishandle the estate.
Therefore it is important to choose your executor with care.
What Does the Public Trustee Do?
The public trustee is one of the largest estate administrators in Queensland and thus are well-versed in handling estates.
The public trustee may act as the executor of your estate where your nominated executor chooses not to do it, does not reside in Queensland, does not act within three months or has passed away.
What Can I Add when Drafting a Will?
Theoretically, your Will can say almost anything. Your Will provides an opportunity to:
Express your desired funeral arrangements.

Name the guardians for your children.

Establish a trust for your family, friends or for a charity.

Express those people you wish to be excluded from your Will (and why).

Give money to charity.
What Are the Requirements Of A Valid Will?
A Will must be in writing, signed and dated by the testator (the person making the Will) in the presence of two witnesses.
The witnesses must be over 18 years of age and must not be a beneficiary of the Will or know someone who will benefit from the Will.
Can A Will Be Changed?
Your Will is a legal document that allows you to specify what you would like to happen to your estate upon your death.
It is a 'living' document that should be updated regularly as you live, grow, and your circumstances and wishes change.
Wills should be updated when:
You enter a de facto relationship or get married

You end a de facto relationship or separate/divorce from your spouse

A child or grandchild is born

The death of a spouse, partner or beneficiary occurs.
It is a good idea to see with your Wills and estates lawyer every couple of years to review your Will and verify that it is still an accurate representation of your wishes.
What If I Don't Draft A Will?
If you die without a valid Will, you die intestate.
In this event, your property will pass in accordance with the rules enumerated in the Succession Act 1981.
This means that if you have no children, your estate passes to your spouse. If you have a spouse and children, your estate is divided between them.
In the case that you have no spouse or children, your estate passes first to your parents and then to your siblings.
If you have no Will and no close family, the entirety of your estate passes to the State of Queensland.
If you do not make a Will, your loved ones will have to guess how you would have wished your estate to be distributed.
This may subject your loved ones to significant stress and legal fees.
With a legally valid Will in place you can rest assured your wishes will be carried out.
Should I Get Legal Advice Before Drafting a Will?
It is always a good idea to speak to a lawyer before writing or signing and legally binding documents.
Even the simplest Wills can be written incorrectly – leaving your family to undergo a lengthy and costly court process or even rendering it invalid.
Sunshine Coast Wills and estate lawyers are experts at drafting Wills and will work closely with you to create a legally binding Will that clearly specifies your wishes.
If you are planning for the future, you can rely on an expert local solicitor to give you peace of mind.
Fill in your details here for a free referral to one of the Sunshine Coast's excellent Wills and Estate Lawyers.